An Early Years Curriculum that fosters the growth and development of your child
At Amity ELC, we follow the UK Early Years Foundation Stage (EYFS) curriculum and use 'Development Matters in the Early Years Foundation Stage' as our core set of learning objectives. We also create more personalised learning objectives by taking guidance from our Language Programme, SEN Detailed Profile, Reading, Writing and Math Developmental skills ladder.

Our philosophy and curriculum are based on the understanding that each child is an individual with unique interests, learning styles and needs. At Amity ELC, we want to immerse children in a world of wonder, awe and imagination.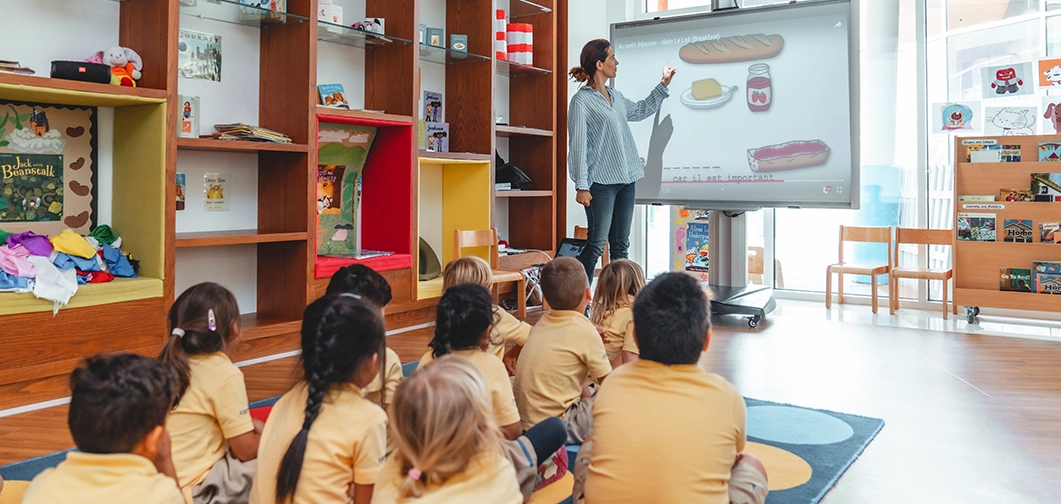 Hands-on and Progressive Approach to Learning
The curriculum at AELC takes an innovative, emergent approach and comes, mostly, in the form of projects. These projects are based on what an individual or group of children are talking about or from a teacher's observation of the things that capture a child's imagination and interest.
Projects begin with teachers observing and questioning children about a topic of interest. Based on the child's response, teachers introduce materials, questions, and opportunities that encourage a child to further explore ideas.

Projects can vary in length from a few days to several weeks depending on a child's engagement.

Children then tend to take over the project and the curriculum matter begins to emerge. Teachers prepare weekly plans depending on where children want to go next within the project, these short term plans will include clear objectives, enhanced provision opportunities, specific differentiation and more.

Our Creative Learning Environments
We often refer to our physical environment as the 'third teacher'. The spaces around our centre are designed to reflect our children's' imaginative play, interests, abilities, learning and more.
Our indoor environment focuses on building knowledge and contributing to a child's development and early learning. With access to inspiring, innovative and natural materials, children are able to discover, explore and create using the resources around them.

Each of our outdoor areas have been carefully planned in order to support the concept of learning through play. From our splash pad, baby & toddler play areas and FS play area to sand play areas and a performance hall, we have a vast range of sensory learning facilities.